Commercial Site Development
Complete site-work development for commercial and government projects  of all sizes and scope.

Earthwork
Preparing building sites.


Concrete & Asphalt Paving



Get a Quote For Your Project
No Project Too Big Or Too Small
Local developer or an out of town box store builder, let our estimating team become the first step in a detailed proposal that covers the entire scope of work, reducing, and in many cases eliminating the change order work. Take advantage of our more than 45 years of contracting in the area and our network of contacts with municipalities, vendors and subcontractors. Value engineering, we do that, let us work together to find prospective cost-cutting solutions without compromising the integrity of the work. 
Let's Build
Something Together
When you are in need of an experienced, respected site development contractor, you can rely on Bellamys' decades of professional experience. Our skilled team delivers the highest quality site-work in Upstate New York while maintaining an impeccable reputation for projects that are on-budget and on-time.
Plan your work, work your plan. When it comes to earthwork every swing of a bucket, every pass with a dozer is money. A well thought out work-plan, contingencies for changing conditions, and the efficient execution to support the plan, that's what makes Bellamy Construction the right choice for your earthwork needs.
When your building project needs to get out of the ground fast, call on Bellamy Construction. We know how critical it is to get the concrete crews to work to maintain the critical path for the project. Whether it is spread footing or a slab on grade, we understand the need to maintain tight tolerances to reduce concrete overages.
We've Been Moving Earth For Over 45 Years
Founded on the convention of hard-work and dedication, Bellamy Construction has achieved tremendous growth over the years, from the introduction of excavation and concrete services in the '80s, followed by heavier excavation, water, and sewer line work in the '90s, to the current ever-evolving trenchless solutions.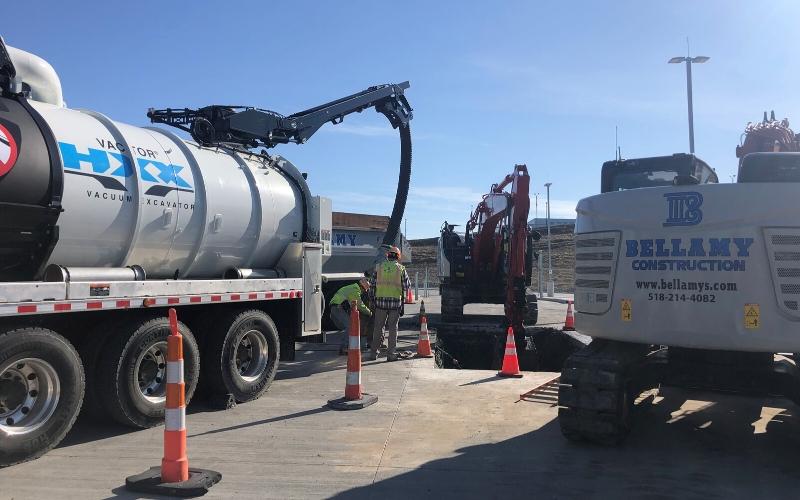 Dollar General Distribution Center, Amsterdam NY
Bellamy Construction's excavation division employs a large Vac-truck to expose and repair an emergency commercial water service.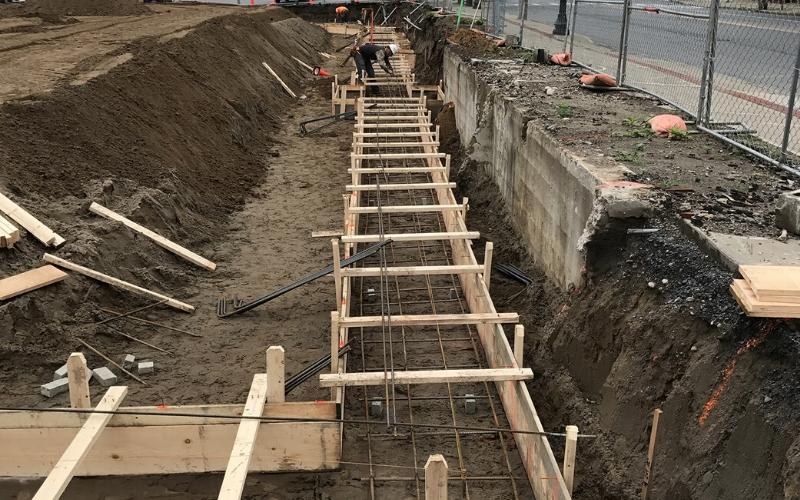 CVS Mohawk Rd., Scotia NY
Retail site development, part of Scotia New York's major thoroughfare resurgence that runs through the heart of the village.